TWISTED TUESDAY
WITH TWISTED OKIE BBQ FOOD TRUCK!
5 – 8 pm, in the Clubhouse Parking Lot
IT'S BBQ TIME!
Back by popular demand, Twisted Okie features all off the bone ribs, tender pulled pork, chicken, bbq tacos, carnitas, "twisted potatoes and fries" (think loaded. majorly loaded) AND A KID'S MENU!
Twisted Okie's entire menu will be available for individual purchase, so DON'T MISS THIS GREAT BBQ & resident favorite!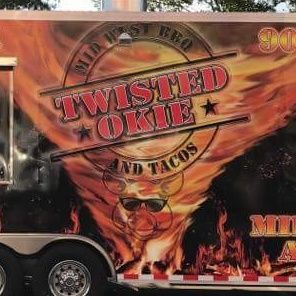 Please feel free to either take your order home or eat poolside at SJF, although eating or drinking while inside the pool water is prohibited.
Please dispose of trash in the appropriate receptacles. Thank you!

DON'T MISS THE GREAT FOOD & GREAT FUN!